Interactive vs Non-Interactive DJs
The interactive DJs will involve the guests when the time is just right — getting out into the audience and teaching dance steps or having them do the hand movements, trivia, and be the over all humorous and entertaining master of ceremonies.
The non-interactive DJs will bring all of the important equipment, make announcements and play the songs of your choice. Axtell takes care of the details; booking, detailing special dances, announcements, song requests, and contacting the event facility about load in location and time. We will customize the music to your taste by letting you make a list of your favorite songs and more importantly a list of songs that you don't want to have played — even if requested by a guest.
Should you be traveling for your next corporate event or have an out of town wedding, Axtell Productions can assist you with your entertainment needs in most major markets. Please contact our office should you be looking for Chicago DJs to Disc Jockeys in Las Vegas or Los Angeles, we have the most talented roster of DJs available.
Interactive DJs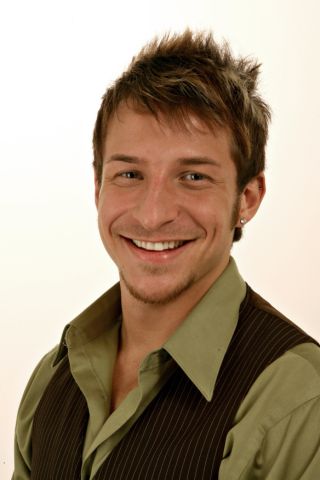 DJ Cliff – Details and Demos
Cliff  is a DJ, singer, dancer, choreographer, and producer who has been performing on stages across America and Europe for over 20 years. He is an experienced pro who is dedicated to helping you create fun lifetime memories.
Cliff is a lively motivator and showman who will make your party a success! With a powerful stage presence, talent, and originality he knows how to capture the audience and keep the party going. Plus, he will take care of you to make your party the way you want it!
Mark is a professional Atlanta radio DJ with over 20 years of broadcast and entertainment experience. He was the anchor of the original 96 Rock wake up crew in the mid 80's. Mark has the dedication and reliability to make YOUR event a success! No event is too small, or too large.
One of Mark's favorite things to do is hosting parties and wedding receptions. When he brings his mobile music system out, get ready to get on the dance floor and have a great time!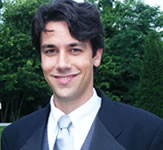 DJ Josh – Details and Demos
Do you love to dance? If so, Josh is your DJ.
DJ Josh has served as a professional DJ since 2001. With that experience, he knows what to say and what to play to make sure your guests remember your event as a blast and not a bust. He specializes in weddings for ages 20-35. Josh also DJs for several school dances, teen parties, and name that tune parties.
DJ Christine – Details and Demos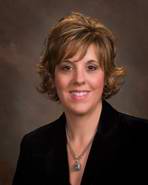 Professional DJ's for all types of events. DJ Christine is experienced and ready to get out there and get the party started. A member of several professional DJ organizations, Christine will bring the utmost in professionalism and service to your special event!
Why not add Karaoke?
This is not a "nightclub " show this is fun professional entertainment, more popular than you can imagine with ALL AGES! If you want add a fun element to your event try karaoke… it will be the talk of your event.
OUR REPUTATION IS EVERYTHING TO US! See what some of our great clients have to say about us!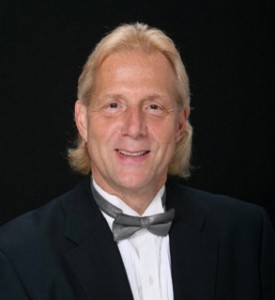 DJ Ricky D – Details and Demos
Ricky has become one of the most sought-after Mobile Disc Jockeys in the Southeast. He has performed for and entertained some of the biggest corporate clients in the world, including, Bell South, Cingular Wireless, Siemens Inc., Kamatsu International, John Deere, G.E, and many others too numerous to mention.
Whether engaged as Master of Ceremonies for a large number of people or interacting with families at a small private function, Ricky brings his vast knowledge of music and entertainment to the event. Being in the music business his entire life, entertainment is in his blood. He started his musical career as a drummer and musical director for many world renowned artists, and for the last 10 years, has been in demand as a high powered D.J.
DJ-XXI is a professional Musician, Drummer and DJ from Cincinnati Ohio where he learned the secret of how to make people dance. In Elementary school,  DJ-XXI was getting paid to play the drums! By 6th grade DJ-XXI heard his first rap record. In high school DJ-XXI started to DJ and knew exactly what he wanted to do for the rest of his life.
DJ Sematic – Details and Demos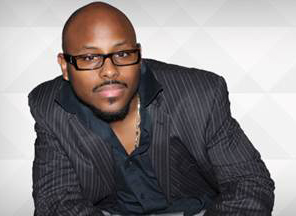 DJ Sematic has an innate ability to read the crowd and get them to participate in his music safari through genres of music. He also had many notable classic mix tapes such as "The Best of Bad Boy-Press Rewind Part 1" and "Best of Nas and AZ" both which were featured on MTV for mix tapes of the week.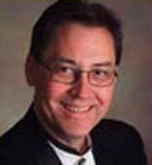 DJ Kenny Z – Details and Demos
Kenny grew up in Chicago and has been in the entertainment industry since leaving college. Kenny started as a professional drummer for 10 years, including a drum instructor and drum book author. Later Kenny went into radio as an on-air personality in the Chicagoland area, before coming to Atlanta in 1992, where he continued on radio at an oldies station for a couple years.
Now he divides his time between being a DJ, game show host and a professional speaker/team building facilitator.