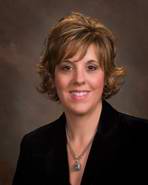 Professional DJ's for all types of events. DJ Christine is experienced and ready to get out there and get the party started. A member of several professional DJ organizations, Christine will bring the utmost in professionalism and service to your special event!
Why not add Karaoke?
This is not a "nightclub " show this is fun professional entertainment, more popular than you can imagine with ALL AGES! If you want add a fun element to your event try karaoke… it will be the talk of your event.
OUR REPUTATION IS EVERYTHING TO US! See what some of our great clients have to say about us!
TESTIMONIALS
Yes it was a fantastic night! Christine and Rose were awesome and everyone Had a great night!! Thanks for everything! Malisa
Sent from my iPhone
Hey there!  Christine was FANTASTIC as always!!!  Put us down again for next year!!!  Around the same time?!?!?  We love her and tell her THANK YOU for all of the fun she helped to make!  She really knows how to get a crowd going!!!  Thanks again.  Really.  She was the BEST!
Ginger Gregory
Ditto!  Hearing great things about the Hoedown.  Thanks for your excellent talent!
Karen
Perimeter school Hoedown, October 23, 2015
———————————————————————————————————-
Our reception was the most organized, perfectly timed and FUN event that we could have imagined. The DJ was fun, interactive and kept the party going from the start and we did not want it to end! We have told all our friends…
Paula and Greg C. Maggiano's Perimeter
---
Wow, Thanks so much for a great reception. We loved the way you worked with us for many months getting all the details just right. The entertainment was awesome our guests commented on what a fun time they had.
Gaither Cole – Commitment
---
PARTY!!!! WE partied, sang karaoke and loved the contests and Trivia that you provided for our Holiday Party. You guys "ROCKED THE HOUSE" and everyone had a ton of fun. Hope we can book you next year.
Digital Insight – Norcross GA
---
Thanks again for the awesome job you did again this year for our Homeowners Association Pool Party. You made sure everyone got involved with FUN games ,contests and awesome music. We want you back next summer too.
Chandler Creek – Lawrenceville GA
---
We have had the same DJ for many years at Berkeley Hills Country Club, but we are glad we gave you a try. Our club party was a blast…you kept us dancing and singing and having fun all night. WE are looking forward to many more events with 2 Fun Entertainment.. I have given your name to many of our members!
Berkeley Hills Country Club – Duluth GA
---
Christine is such a joy to work with. She did another great job for me this year!
Woody — Father /Daughter Dance, Piedmont Driving Club
Wedding Reception "She was great! Many things went wrong on that day but she made my reception a success!" Vanessa Bryant – Bride
---
Corporate Christmas Party Druid Hills Golf Club – "Axtell represented the employees of BMTGA very well. DJ Christine's music selection covered the pulse of our group and their individual tastes. This was Axtell's first time spinning at our holiday party and Christine's "performance" was perfect! I would recommend Axtell for any business/Company function that requires the best execution!!!" Twylah
---
Corporate Christmas Party: "Christine is part of our M and C family! She has all of our familiar songs down and we all love her. Ron looks forward to seeing Christine each year. We are working on a date and will let you know exactly when to book her. Next year and the year after. Thank you and Merry Christmas."  Marcia Dubs
---
"Christine was awesome!" Holly RE/MAX corporate Christmas party
---
"Christine is the best – family – we love her!"  Marcia Dubs – Corporate Christmas Party
Father /Daughter Dance, Piedmont Driving Club- "Christine is such a joy to work with.  She did another great job for me this year" Woody
---
Hello Rich, Christine was fabulous! She was professional and rolled with the punches; which believe me with this wedding – we had plenty of punches – lol. That's why I will never contract entertainment with anyone else. Out of the fires I had to put out, the DJ was not anything I had to worry about.
Thanks again for all you do, Vanessa was extremely happy!
Alexandra Mitchell Phenomenal Events